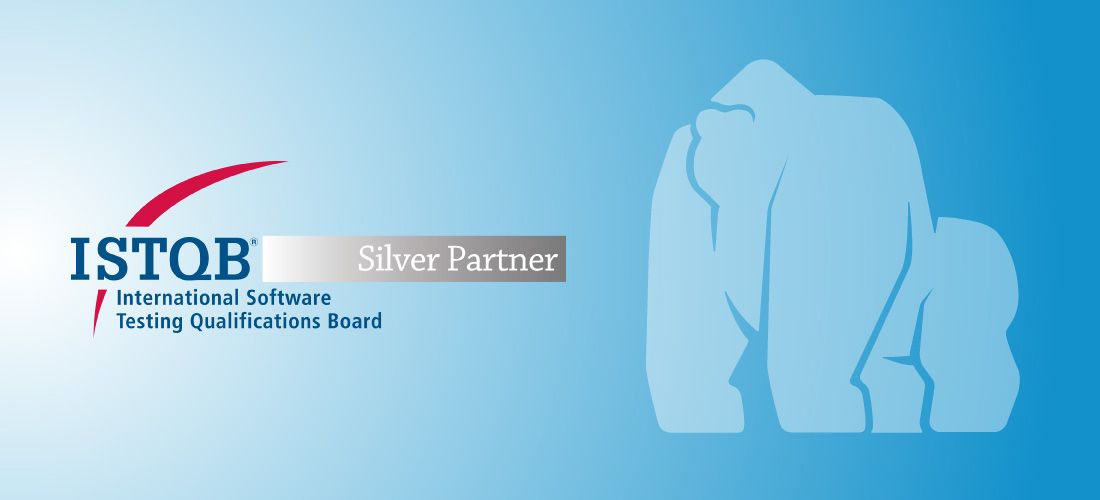 Gorilla Logic Achieves Silver Partner Status with the International Software Testing Qualifications Board (ISTQB)
Tapping into their experience, tech smarts and gut instincts to deliver 5-star quality apps for our clients is what our Gorillas live for – that, and a really good soccer match! Passionate about the quality behind their applications, our Gorillas take QA testing very seriously. So, we're excited to announce that Gorilla Logic has earned Silver Partner status with the International Software Testing Qualifications Board (ISTQB). Founded in 2002, ISTQB defines and maintains best practices in software testing, provides certification programs for QA testers and connects the international software testing community. ISTQB currently has 150 partners in 48 countries.
As a Silver Partner, our Gorillas completed certifications in best practices for software testing, including how it applies to Scaled Agile Framework (SAFe®) – a process that synchronizes alignment, collaboration and delivery for multiple Agile teams. To date, Gorilla Logic has achieved 14 certifications, with a dozen Gorillas already testing for ISTQB's Gold-level certification. For CTO Jay Wallingford, ISTQB's certification programs "are in lockstep with how we see our engineers advance at Gorilla Logic."
"We really like what ISTQB has to offer," says Jay. "Their certification areas mirror growth paths we offer our QA engineers including performance, load, and security testing, automation and testing in specific verticals – such as healthcare. Their programs also align with how we see our QA engineers fit into the Agile process."
Jay also notes that while more companies are turning to Agile and DevOps service providers, they are also looking for ways to gauge their expertise. Not surprisingly, ISTQB reports a 15% uptick in Agile Testing certifications from 2016 to 2017.
"We have long-standing relationships with our clients because they know we are experts in our field and 100% committed to their success," Jay notes. "Holding ISTQB certifications lets our clients know that Gorilla Logic continually invests the time and resources in our staff to ensure they operate according to the highest ethical and performance standards in the industry."
Get the
latest tech trends

  straight to your inbox

By submitting this form, you agree to receive communications from Gorilla Logic. You may unsubscribe from these communications at any time. Click here for our full privacy policy. 

Click here for our full privacy policy.